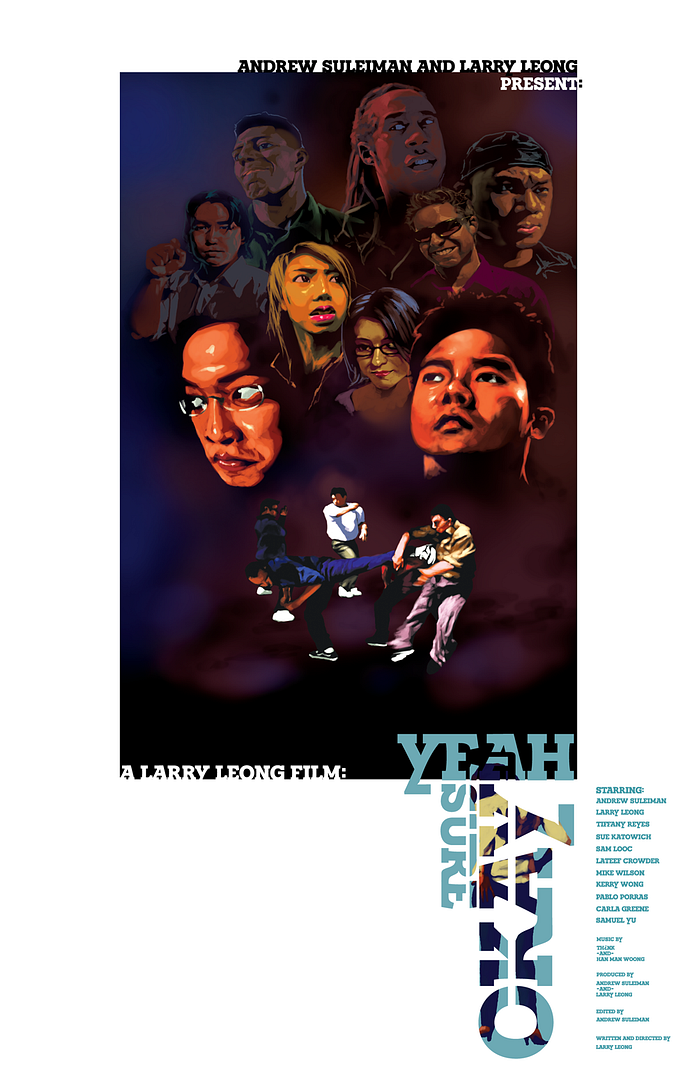 I finally finished the poster for
yeah sure okay
last night, because I got the kind of look I was trying for after a few drinks. The secret was in tiny highlights. It makes it look drawn instead of photographic while still edging on the side of representation rather than reinterpretation. I took more liberties with rendering the characters as well, something I was kind of unsure about at first because I've never met any of these people and I can only gather their likeness from blurry interlaced DVD captures. I figured after many drafts that making sure that everyone was happy with how they looked shouldn't be first priority.
The fluorescent lips were not intentional, it's just a combination of display settings on the macbook and illustrator shitting out random colors.
Poster layout was based on Street Fighter posters from back in the day, as well as the cover to the
street fighter eternal challenge artbook
. The font was once again
horus heavy
-- the font I made a while back which surprisingly looks decent at such small sizes. The poster feels better without the credits but that's kind of defeating the point of making a movie poster I suppose.
I might post more later but that's all I could scrape off the top of my head